Top Signs You Car's Battery is Failing
Secure Your Vehicle's Spot in our Toyota Service Center in Malvern for Professional Battery Service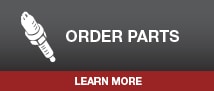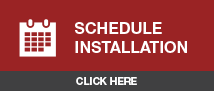 If the answer to any of the questions below is YES, it may be time to replace your battery:
Is your battery more than three years old?
Has your battery outlived its warranty period?
Have any warning lights come on?
Has your vehicle been jump-started lately?
Have you had to use a portable charger to recharge your battery lately?
Do the lights dim when the A/C or heat is on?
Has your vehicle had alternator or belt problems recently?
Is there visible corrosion on the battery posts or cables?
If your vehicle is hard to start and/or has dim headlights when the engine is turned off, your battery is getting weak and should be replaced with a new Toyota TrueStartTM battery. Manufactured to Toyota's exacting standards for quality and performance, these batteries offer the right combination of cold cranking amps (CCA) and reserve capacity (RC) for reliable performance regardless of climate.
Better safe than stranded, right? We're strong proponents of routine inspections and preventative maintenance here at Sloane Toyota of Malvern, as this can prolong the lifespan of your vehicle as well as avoid costly repairs in the long-run. We make it easy to schedule service for an electronic battery diagnostic test via our online appointment tool -- because putting off inspections or replacement can leave you stranded without warning. Knowing the warning signs of potential battery failure is critical to avoiding jumpstarts, no starts, and damage to other parts of your car's engine.
Here are a few indicators that you should take advantage of our car battery service in Malvern sooner rather than later:
Hard starts, jumpstarts, and (of course) no start
Malfunctioning electronic accessories
Illuminated battery warning light
Battery age of three to five years
Sulfuric acid smell under the hood
Preemptive battery testing will save you the headache of constant jumpstarts or, worse, surprise no-starts that leave you sidelined. There's never a convenient time for your car's battery to die, so it's best to make the time for battery care when you have a bit of leeway -- before your car is drained of all signs of life.
Looking for where to buy car batteries near Devon, West Chester, Exton, Conshohocken, and Thorndale? Our certified Toyota service center not only stocks Toyota batteries that meet or exceed the performance of your Toyota's original battery, but our factory-trained Toyota technicians can also test and replace your car's battery quickly and carefully. Our Toyota diagnostic equipment is calibrated to ensure that no problem goes undetected in any Toyota model, and that includes issues with your car's battery.
You can reach out service staff for more information at 484-329-7302.
Toyota TrueStartTM batteries have been approved by Toyota engineers for years of trouble-free service-and no one knows your Toyota better than they do.  Schedule your appointment at Sloane Toyota of Malvern  to have your battery serviced or replaced.  We will also properly dispose of your old battery to conserve our environment!
Hours
Monday

9:00 AM - 7:00 PM

Tuesday

9:00 AM - 7:00 PM

Wednesday

9:00 AM - 7:00 PM

Thursday

9:00 AM - 7:00 PM

Friday

9:00 AM - 6:00 PM

Saturday

9:00 AM - 5:00 PM

Sunday

Closed